Should rosewood furniture be painted or coated?
As a kind of traditional handicraft of mahogany treatment, lacquer has a very long history in our country, which can be called "national quintessence". As a typical inheritor of Chinese traditional furniture technology, mahogany furniture naturally inherits the classic traditional craft of painting, and mahogany furniture is using this classic traditional handicraft.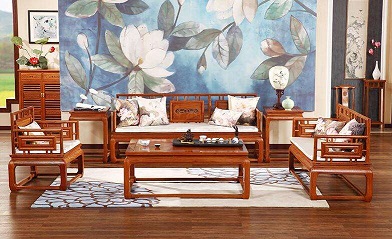 The natural green environmental protection material raw lacquer is used as the main raw material, and the surface treatment is carried out by pure manual methods such as polishing and painting for many times to make the mahogany furniture with clear wood grain, smooth and smooth color, clear luster and comfortable handle. So, should mahogany furniture be painted?
Due to the nature and environmental protection of wood, the shape and appearance are more natural, so a large part of consumers like to buy unpainted mahogany furniture. There is no coating or painting, such mahogany furniture will emit the unique aroma of mahogany wood with the passage of time and the change of dry and wet climate. In particular, the two rare woods, namely Pterocarpus microphylla and huanghuali, emit a refreshing wood aroma, which is very beneficial to the human body and has certain health functions.
In addition, the northern climate is relatively dry, many mahogany furniture in the production is not painted, only in the furniture surface hot a layer of wax. This kind of mahogany furniture after wax treatment, after long-term repeated rubbing in the process of future use, the wax on the surface will slowly penetrate into the wood, oxidize and produce slurry. The surface of these coated furniture should not be scalded by boiling water, and can not be stained with highly soluble liquid, such as gasoline. Otherwise, the coating will be damaged and the appearance and collection value will be affected.